Dreamforce 2022 live: WhatsApp partnership, Commerce Cloud updates and more from day two

It's day two of Dreamforce 2022, the annual conference hosted by CRM company Salesforce, and TechRadar Pro is on the ground in San Francisco to bring you all the details.
Following yesterday's main keynote hosted by co-CEOs Marc Benioff and Bret Taylor, which featured a range of product updates spanning Customer 360 and Slack (as well as a surprise performance from Lenny Kravitz), we're in for another busy day.
The day two keynotes look set to take a deeper dive into some of the existing and already-announced products, but there should still be a handful of new reveals too.
Stay tuned for all the latest below. And in the meantime, catch-up on the announcements so far:
Welcome to Dreamforce 2022
We're live in San Francisco for the first day of Dreamforce 2022 and this reporter will be battling through the jet lag to bring you all the latest products announcements, as well as coverage of the main keynote sessions.
We'll also be hearing directly from spokespeople responsible for handling the various branches of the Salesforce Customer 360 portfolio, who will no doubt be eager to share what they've been working on.
Over the course of the three-day event, we'll be updating this blog with everything you need to know about the show, so bookmark this page or stay tuned.
In the meantime, here's some reading on the latest news to come out of Salesforce:
So what's up first today?
As per usual, this morning's keynote will be led by Salesforce co-CEOs Marc Benioff and Bret Taylor.
The opening Dreamforce keynote is always a sight to behold, and often features celebrity cameos and music performances alongside the latest tech updates and news.
If you want to tune in to watch online, there's a link here.
Primed and ready
TechRadar Pro has navigated the mosh pit outside the Moscone Center and the multitude of security checkpoints to make it to the main hall, ready for the opening keynote (starting at 10.00am PT/6.00 pm BST).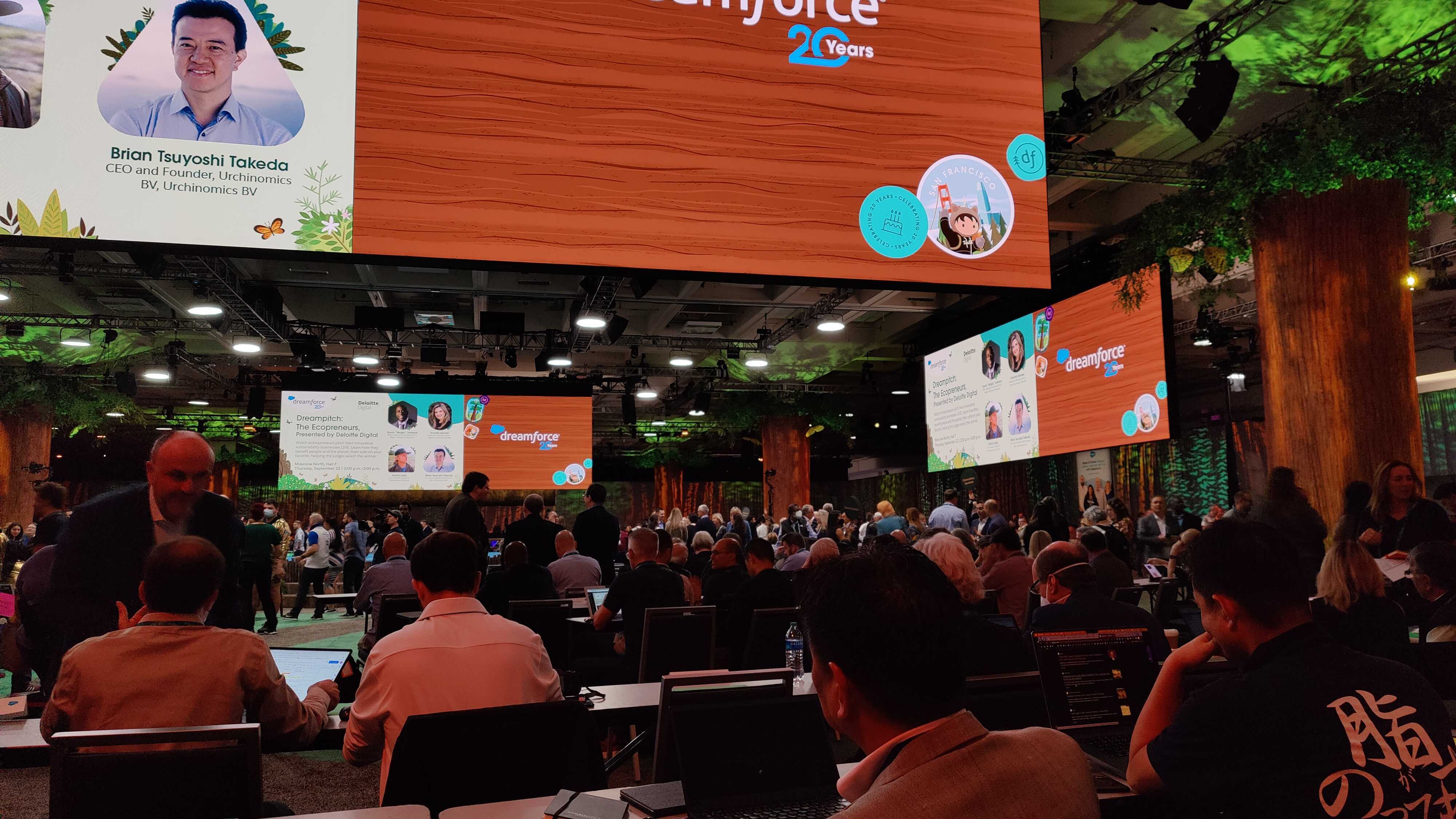 A Hawaiian blessing
This is my first Dreamforce, so I wasn't expecting the show to begin with a Hawaiian blessing. But I'm told this is Salesforce tradition.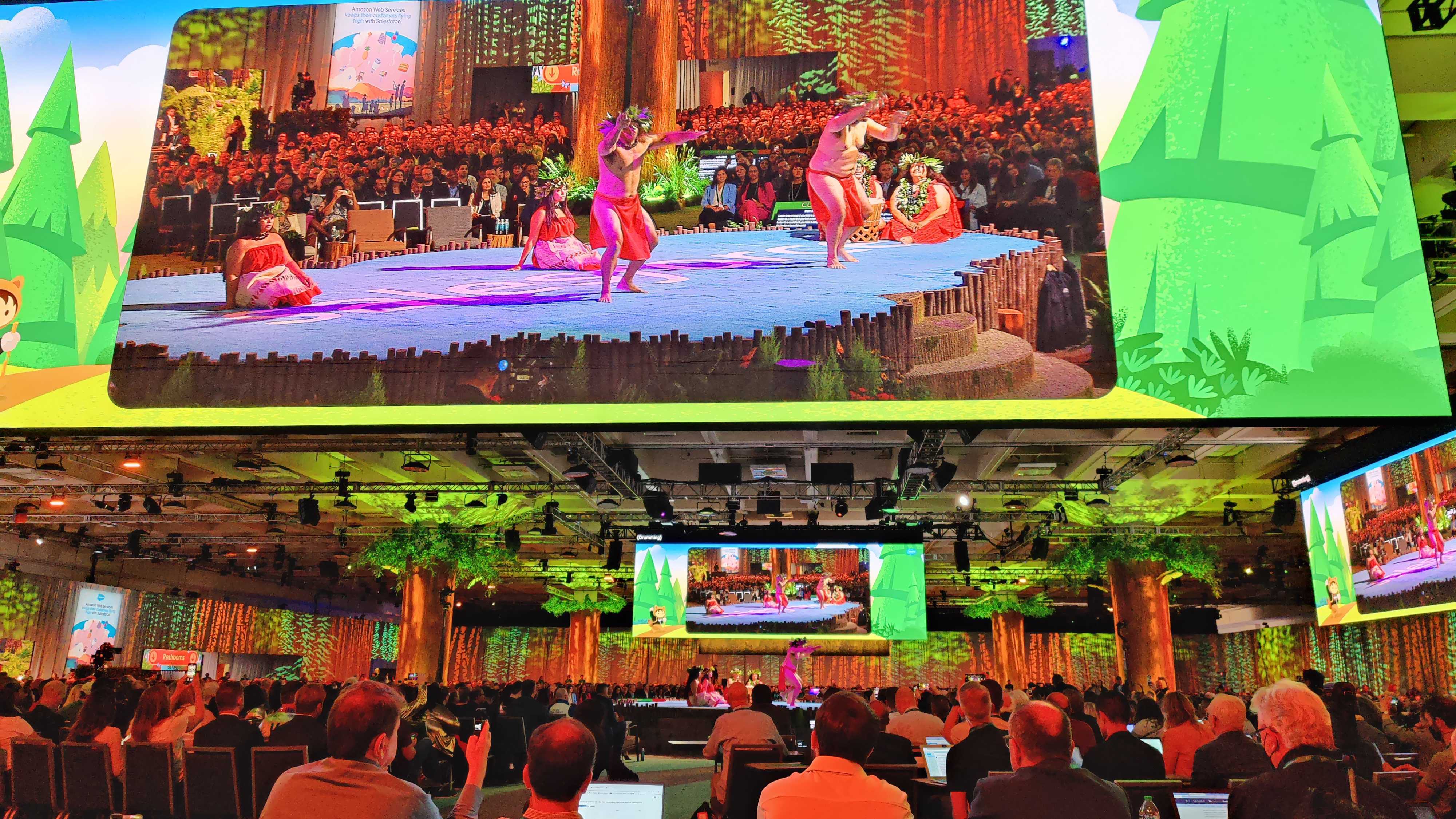 Huh, Lenny Kravitz is here too, with a rendition of Fly Away. A classic…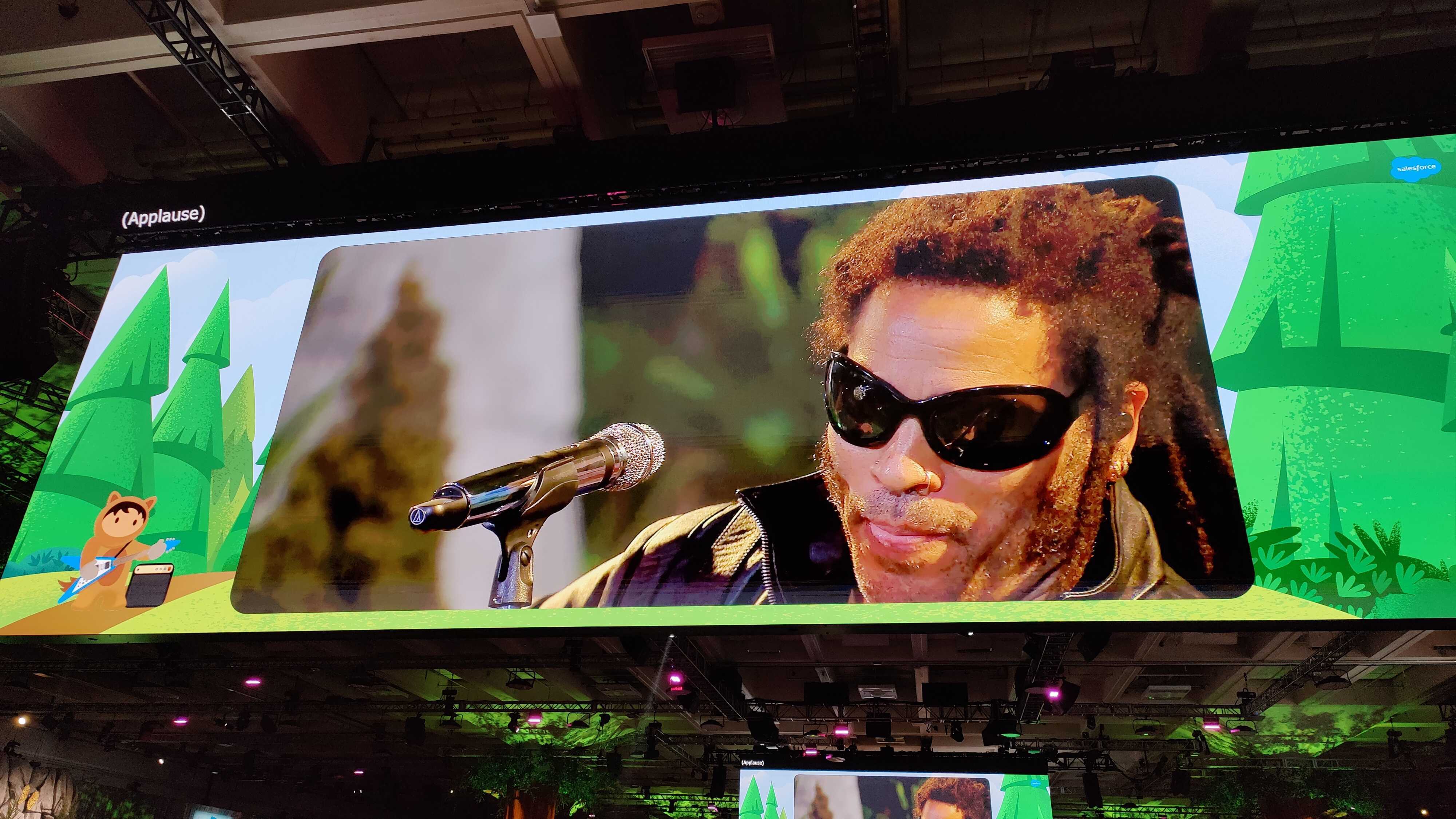 Here we go
Salesforce co-CEOs Marc Benioff and Bret Taylor hit the stage to kick off the 20th edition of Dreamforce, delivering a few awkward high-fives and fist-bumps to members of the audience on the way.
The title of the keynote: The Great Reunion, to mark the first in-person Dreamforce since before the pandemic.
"This is a new day for Dreamforce," says Benioff. "We need to approach this new day with a 'beginner's mind', asking what do we really want? What's important to us?"
The crowd looks as equally bemused as I am, but I assume this is going somewhere…
Benioff goes on to talk about the kinds of values important to both Salesforce and its customers: trust, customers success, innovation, equality and sustainability.
"We want to help you connect with your customers in a whole new way, by building a whole new version of Customer 360," he says. "You'll see that new version today."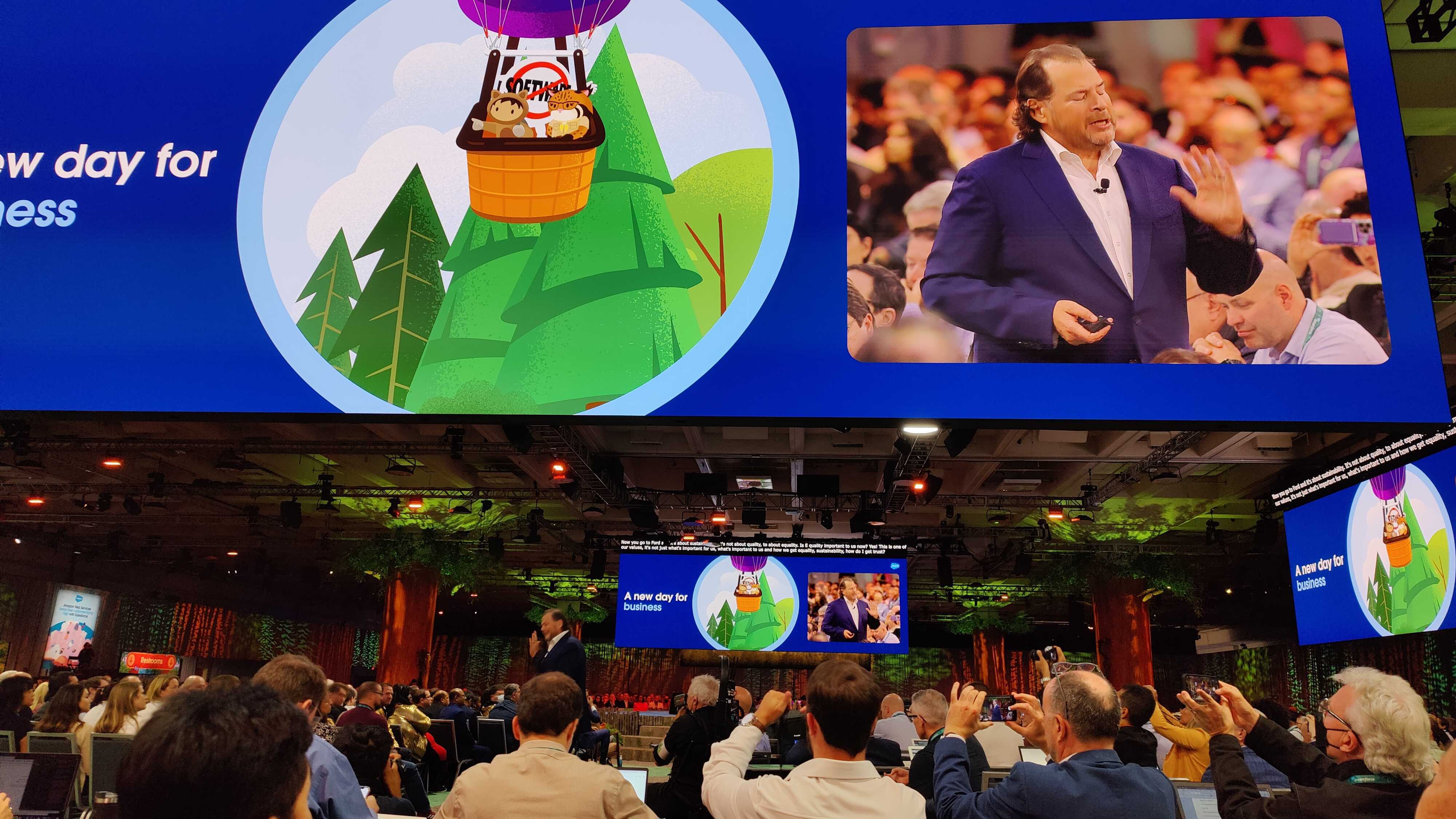 ANNOUNCEMENT: Salesforce Carbon Credit Marketplace
Salesforce has announced the launch of a carbon credits marketplace, with the ambition to clear the path to net zero emissions for customers.
The new Net Zero Marketplace is said to make the purchasing of carbon credits simpler and more transparent, connecting buyers with pre-vetted carbon credit providers, whose projects have been audited by third-party ratings agencies.
The marketplace is not designed to replace organic means of cutting back emissions (like minimizing travel or localizing supply chains), but rather supplement existing projects.
More on this later.
One trillion trees
Separately, Benioff provides an update on the company's plan to plant one trillion trees to help offset the amount of carbon released into the atmosphere. 
"We now feel confident we'll achieve this objective by 2030," he announces.
Slack time
It's time to hear about Slack, which was acquired by Salesforce last year, and the new integrations between the collaboration platform and the Customer 360 portfolio.
Benioff invites to the stage Tamar Yehoshua, Slack's Chief Product Officer, to talk about the latest developments.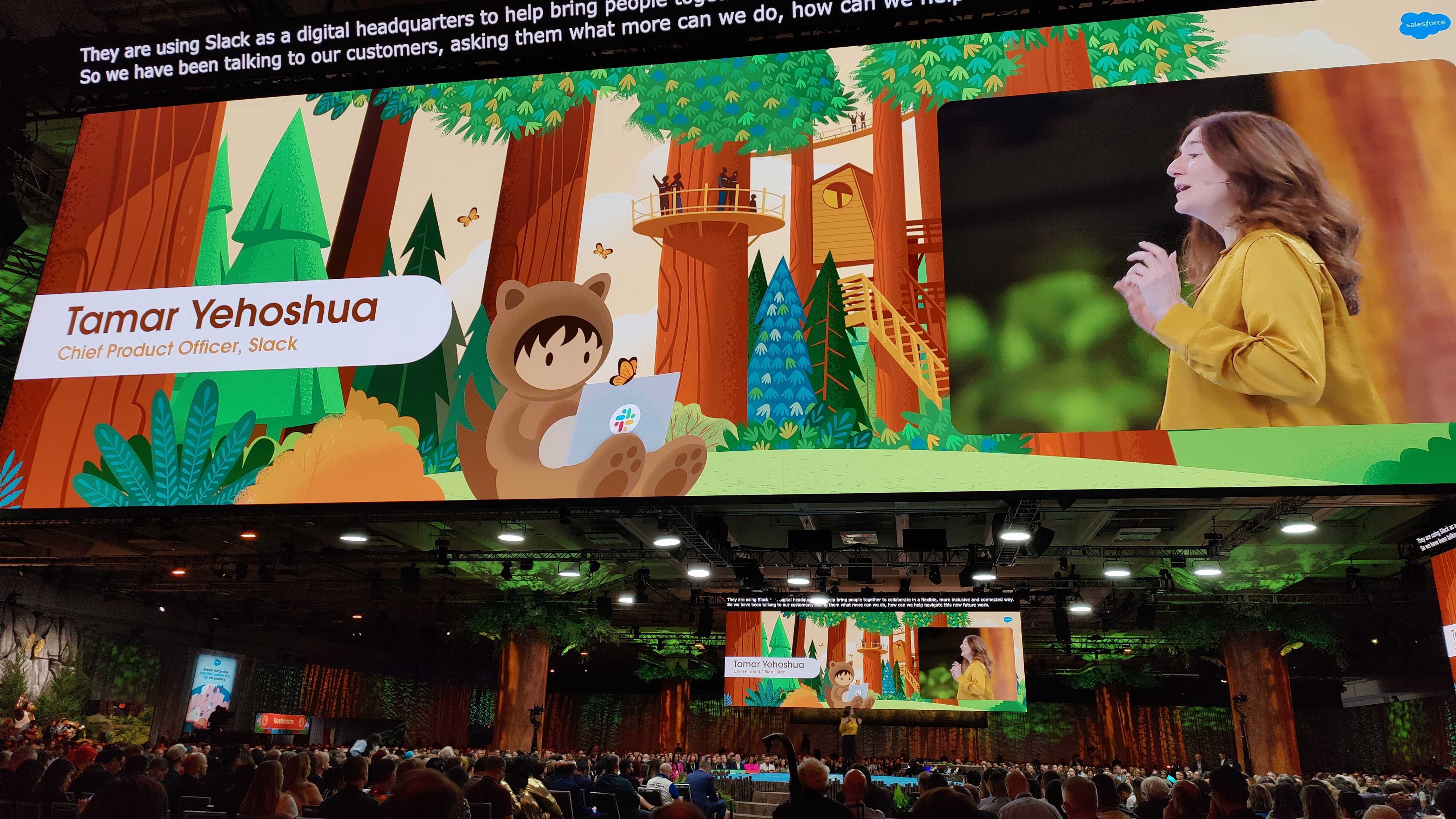 ANNOUNCEMENT: Slack Canvas
Slack has lifted the lid on a major new addition to its platform, which it says could go some way to addressing a number of common bottlenecks for customers.
Slack Canvas gives collaborators a new way to collect, organize and share data, using persistent and highly customizable information panels. These so-called "canvases" are attached by default to every channel and can be created manually for one-off projects or events.
Not only can users embed contextual information, data and multimedia content into canvases, but they can also complete everyday tasks in situ, courtesy of the third-party integrations already available in Slack.
"Canvas will help people to be more productive in their digital HQ, by giving them a surface that makes it easier to access the information they need to get their job done," Yehoshua told TechRadar Pro ahead of the show.
"We hope people will be able to onboard employees more quickly, to close deals faster, to resolve incidents faster, by having that information more readily available in a consistent location in this persistent layer."
For more info, read our full write-up here.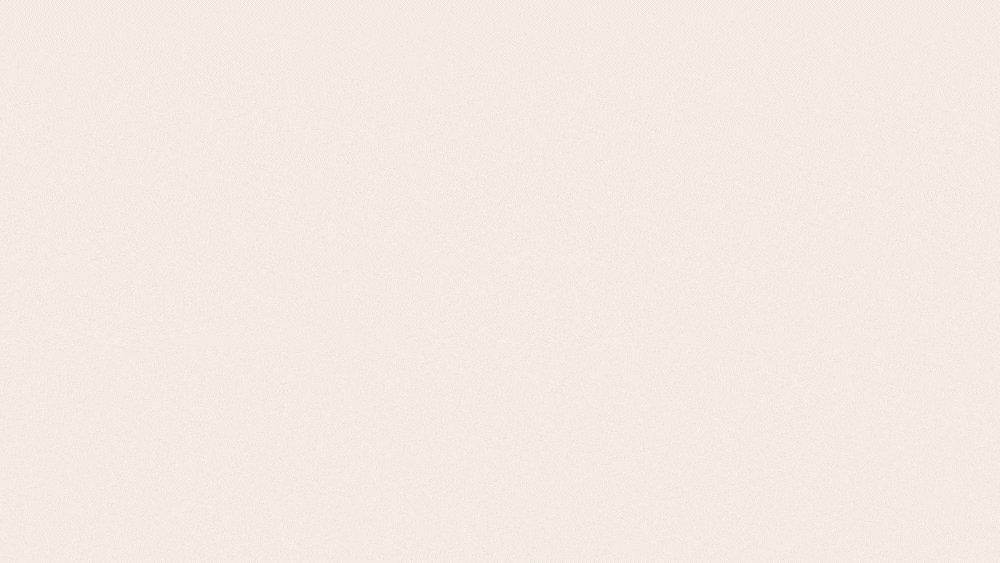 ANNOUNCEMENT: Video conferencing comes to Slack Huddles
Slack has also announced it is expanding its impromptu meeting feature, Huddles, which will now support video conferencing.
Designed to simulate informal office conversations, the Huddles feature is moving away from its original audio-only format and towards something a little more complete. Not only can users now enable video, but they'll also benefit from multi-person screensharing, emoji reactions and more.
For more details, click here.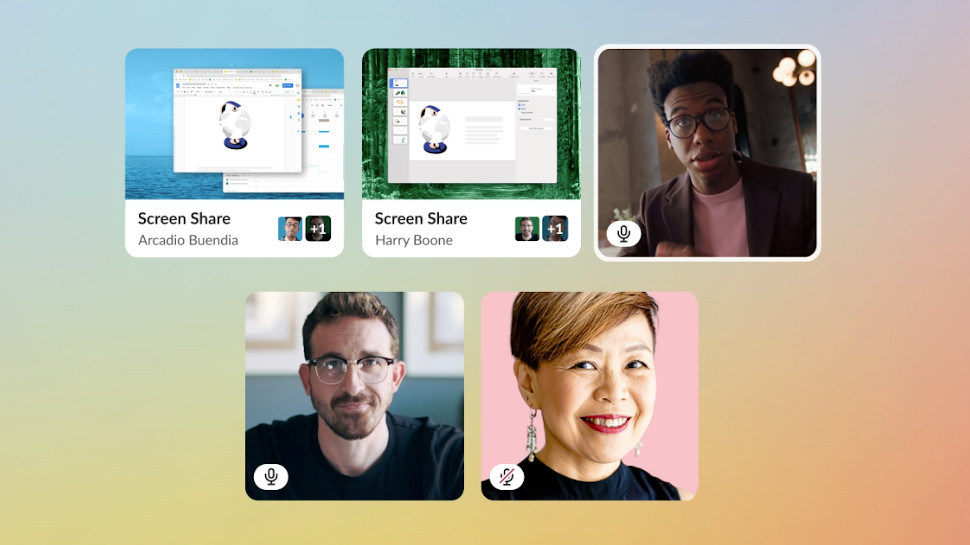 There are also 15 new Salesforce integrations for Slack, specific to various products housed within Customer 360 (e.g. Sales Cloud for Slack, Flow in Slack etc.).
Customer 360
Bret Taylor returns to the stage to talk through the new developments across the Customer 360 portfolio.
"I've never been more excited about the strength of our core platform," he says. "The pace of innovation has never been faster."
ANNOUNCEMENT: Salesforce Genie
Salesforce has detailed what it describes as the "biggest innovation" to come to its CRM and sales enablement platform in the last two decades.
The new addition, Salesforce Genie, is a service designed to unify customer data typically siloed across different channels and applications into a single multi-use profile.
The objective is to help its users enable a personalized experience for each of their customers, informed by the most complete and up-to-date set of information on previous interactions with that individual.
We'll have more on this later.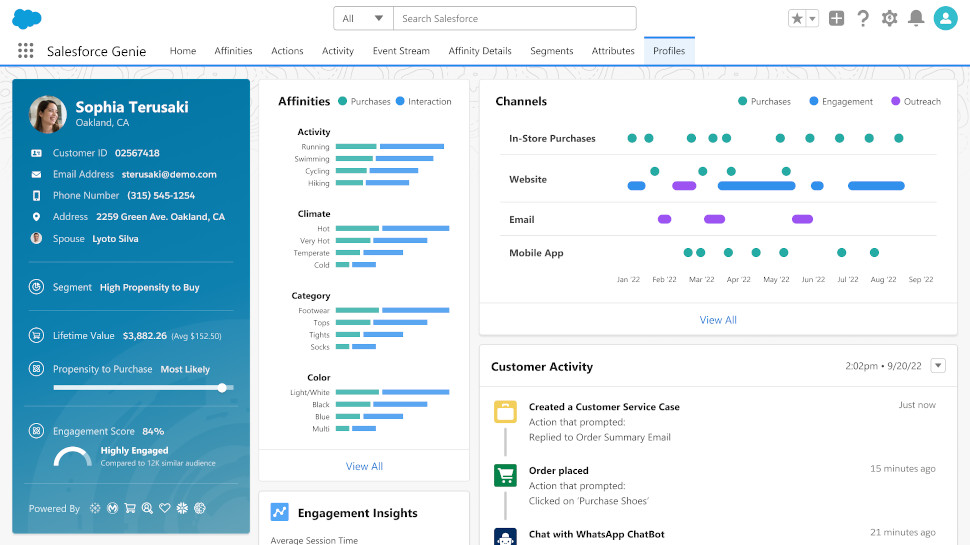 Real-time, real-time, real-time
"We've completely reimagined our CRM from the ground up to enable applications that simply weren't possible before," says Taylor. 
"With Genie, we've added a foundational new feature: a real-time hyperscale data platform. It's all about the data; you can inject real-time and historical data to create a single source of truth."
"This changes the game for CRM. Salesforce Customer 360 is the world's first real-time CRM."
Salesforce Genie is available as of today, Taylor confirms.
The keynote is pretty much wrapping up here. We're hearing a little about how customers like Ford and L'Oreal are using Salesforce Genie to optimize their operations, but it doesn't feel like any further feature announcements are on the way.
Next, we'll be heading to the press conference, where Benioff and Taylor will answer questions on the updates to the Salesforce platform.
I assume they'll remove the bunny ears (a nod to the new Salesforce Genie mascot) before facing the press….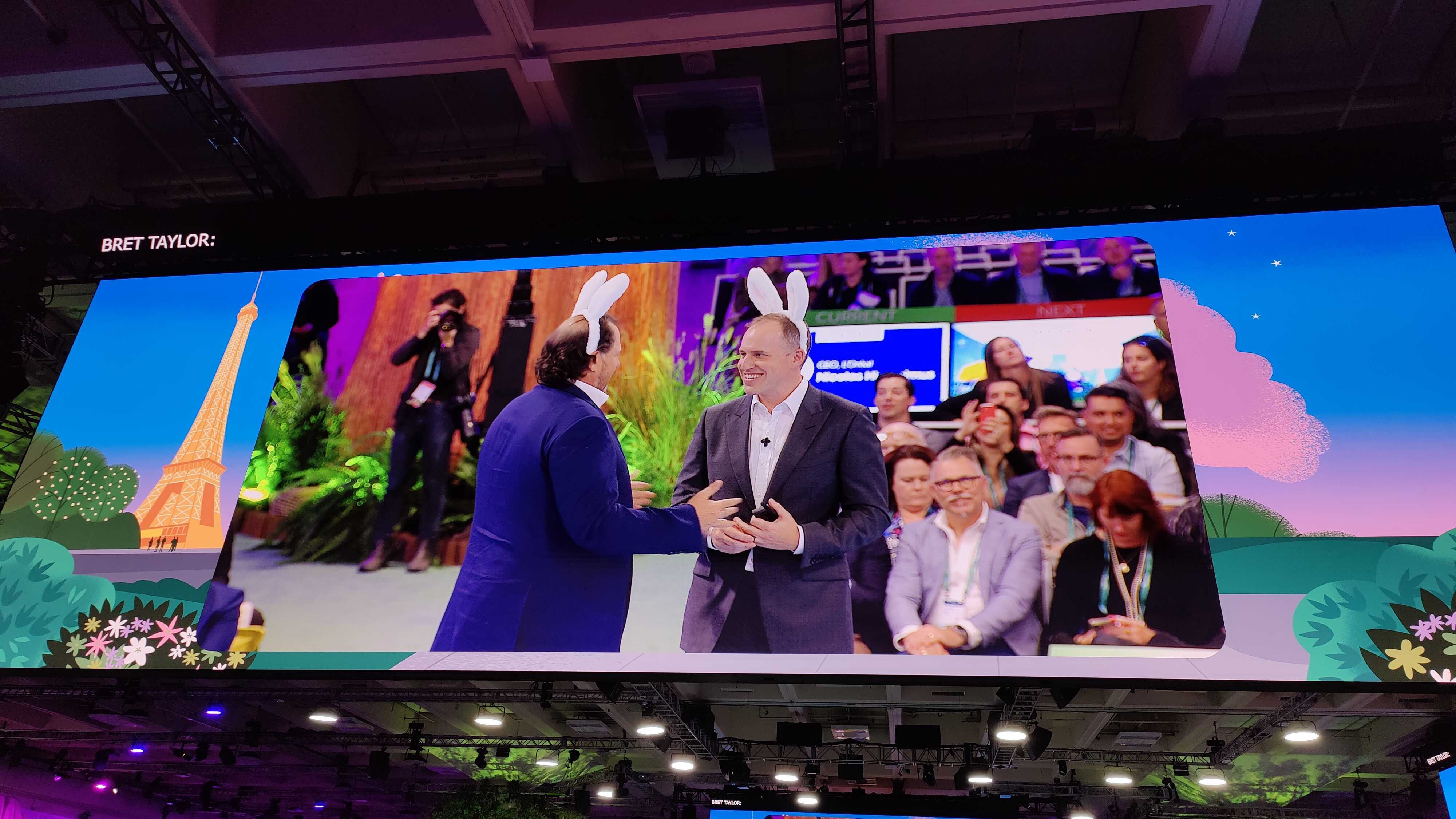 Press conference
We're here waiting for Benioff and Taylor to appear for the post-keynote press conference.
Salesforce has kindly felled a few Christmas trees a couple of months early, to give us something to look at in the meantime.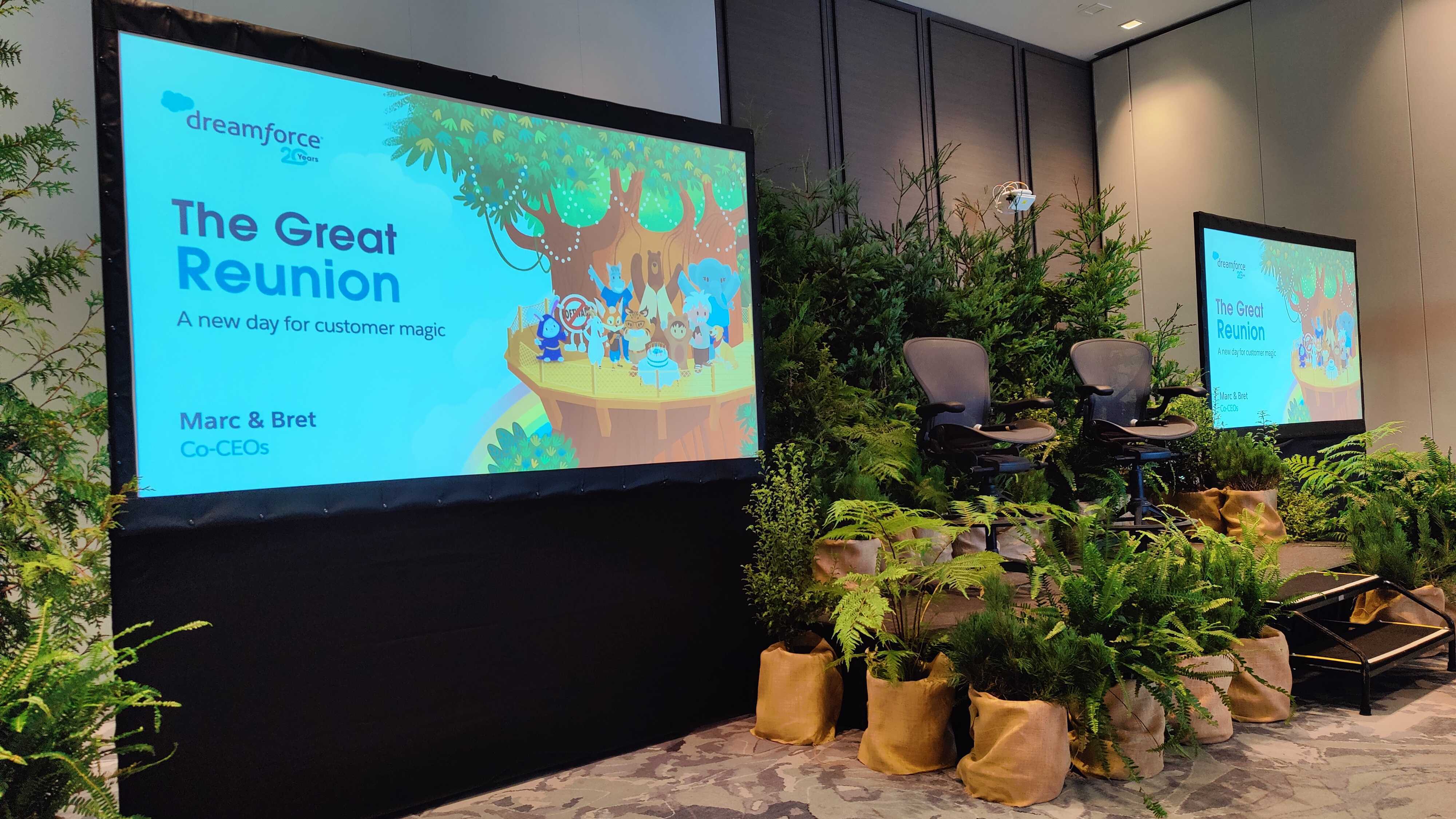 Q&A
After recapping the announcements made during the keynote, Taylor and Benioff will now field a few questions.
Question: Will the new products help Salesforce accelerate growth in EMEA?
Taylor: "We have a huge presence in Europe and it's been a huge pillar for growth, much of which has been around vertical-specific solutions. This will continue going forward."
"We're really trying to make sure that not only do we grow, but we're also really inspired by where Europe is going in terms of the environment and data privacy, which is reflected in our product roadmap."
Question: How do we move past the hesitancy still hanging over businesses as a result of the pandemic?
Benioff: "In the last two years, there was a buying fever, but when I model data I always throw away the bottom and top number."
"What we went through in the last few years was different to everything we've been through. Now, we need to pick up the trajectory we left off."
"The fundamental core markets are obviously still real. There's a lot of activity, irrespective of macro factors."
Question: How have you both found the transition to a co-CEO model?
Taylor: "Marc is my mentor and friend. And we were also friends before colleagues, which is part of why our partnership works."
"In the face of all the complexity, I'm very grateful to have a partner. For CEOs, it can feel very lonely at the top."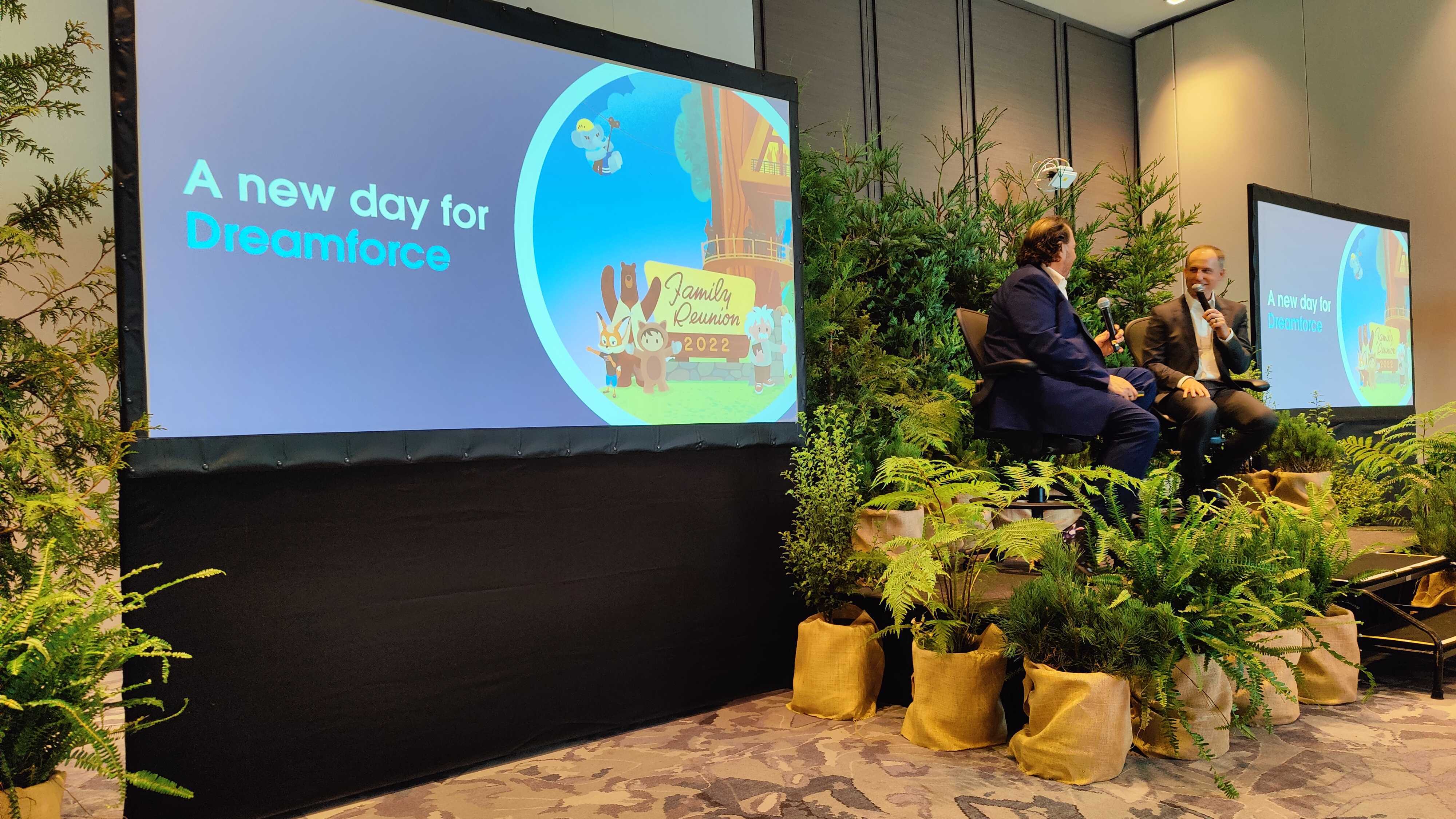 Question: Tell us about Salesforce's thinking when it comes to addressing climate change
Benioff: "Climate change is probably the biggest challenge humanity has gone through. When we started Salesforce, sustainability wasn't a core value, but it is today. We want to be an example to others."
"Our goals are for everybody to go net zero (this is extremely important), to sequester two gigatons of carbon [via reforestation] and to set the stage for the 'ecopreneur' revolution."
Salesforce Genie
Our full write-up of the Salesforce Genie launch is live here.
Historically, businesses have struggled to harness the full potential of their customer data as a consequence of their complex and disorganized IT estates, which leave data stranded in isolated pockets.
Salesforce Genie works to resolve this problem by ingesting and "harmonizing" the various disparate sources of data, creating a comprehensive customer graph that can be used to inform sales efforts and personalize the customer experience.
Taking the complexity out of the push for net zero
To round out the first day of Dreamforce, TechRadar Pro sat down with Ari Alexander, head of Salesforce Net Zero Cloud, to talk through the company's new carbon credit marketplace.
Built atop Salesforce Commerce Cloud, the marketplace connects buyers with a selection of pre-vetted carbon credit providers, whose projects have been audited by third-party ratings agencies. The providers are involved in projects ranging from forest conservation to tree planting, wind farms and more.
"We feel strongly that companies need to deeply decarbonize and set out aggressive plans to do so. But we also recognize we can't afford to wait for certain actions that are outside their control. The hard truth is that today no company can decarbonize exclusively through its own decision making – it's a very complex value chain," said Alexander.
"We think carbon credits play an important role in taking climate action now, as part of the short-, medium- and long-term planning that goes along with deeply decarbonizing in the places you control."
For more, read our full write-up here.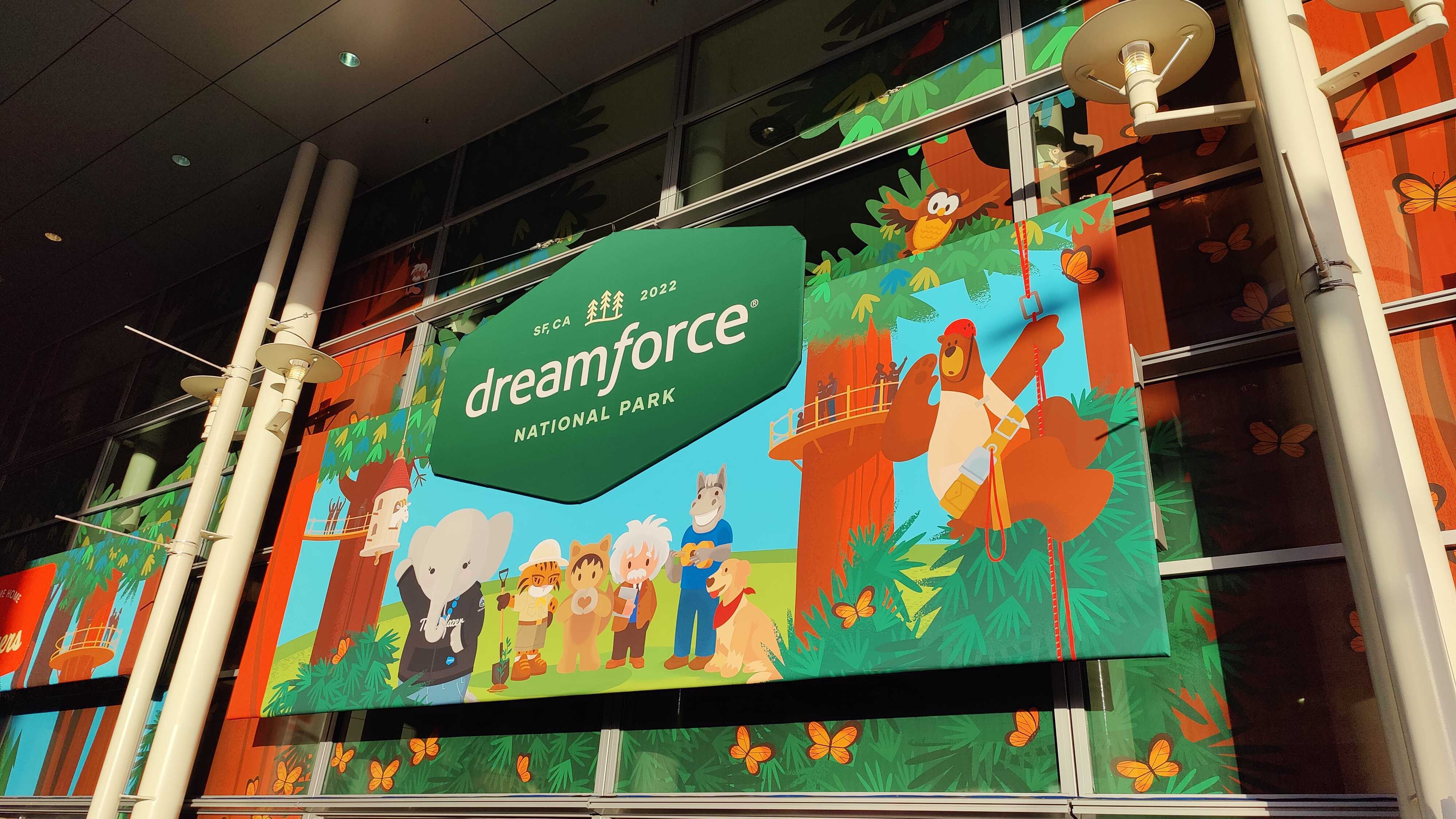 Good morning
Welcome to another day of CRM-related goodness at Dreamforce 2022. It'll likely be a quieter day for news, but there are still a number of sessions and keynotes, and TechRadar Pro will also be speaking to a few Salesforce execs.
First up, a keynote on the latest updates to Salesforce Commerce Cloud.
ANNOUNCEMENT: Salesforce partners with WhatsApp to build business messaging into Customer 360
We'll have more on this later, but Salesforce has announced that customers will soon benefit from a new integration with WhatsApp.
The partnership will give users a way to communicate directly with their customers, with WhatsApp-first business messaging built directly into the Salesforce platform.
"Our customers are engaging audiences in the US and globally, which requires them to constantly find ways to improve the customer experience by connecting every customer touchpoint into a source of truth to create truly personalized experiences, at scale," said Michael Affronti, General Manager of Messaging at Salesforce.
"WhatsApp-first business messaging enables every Salesforce customer to provide personal and conversational experiences that increase sales, improve customer service, and engage customers wherever they are."
Commerce keynote
Taking to the stage is Kelly Thacker, CMO of Retail and Consumer Goods, to talk about the ways in which Salesforce Commerce Cloud can help customers maximize revenue streams.
"The pandemic has ushered in a whole new generation of digital buyers," she says. "To win in this market, it's important to bring together digital and physical interactions to create hyper-personalized and hyper-compelling interactions."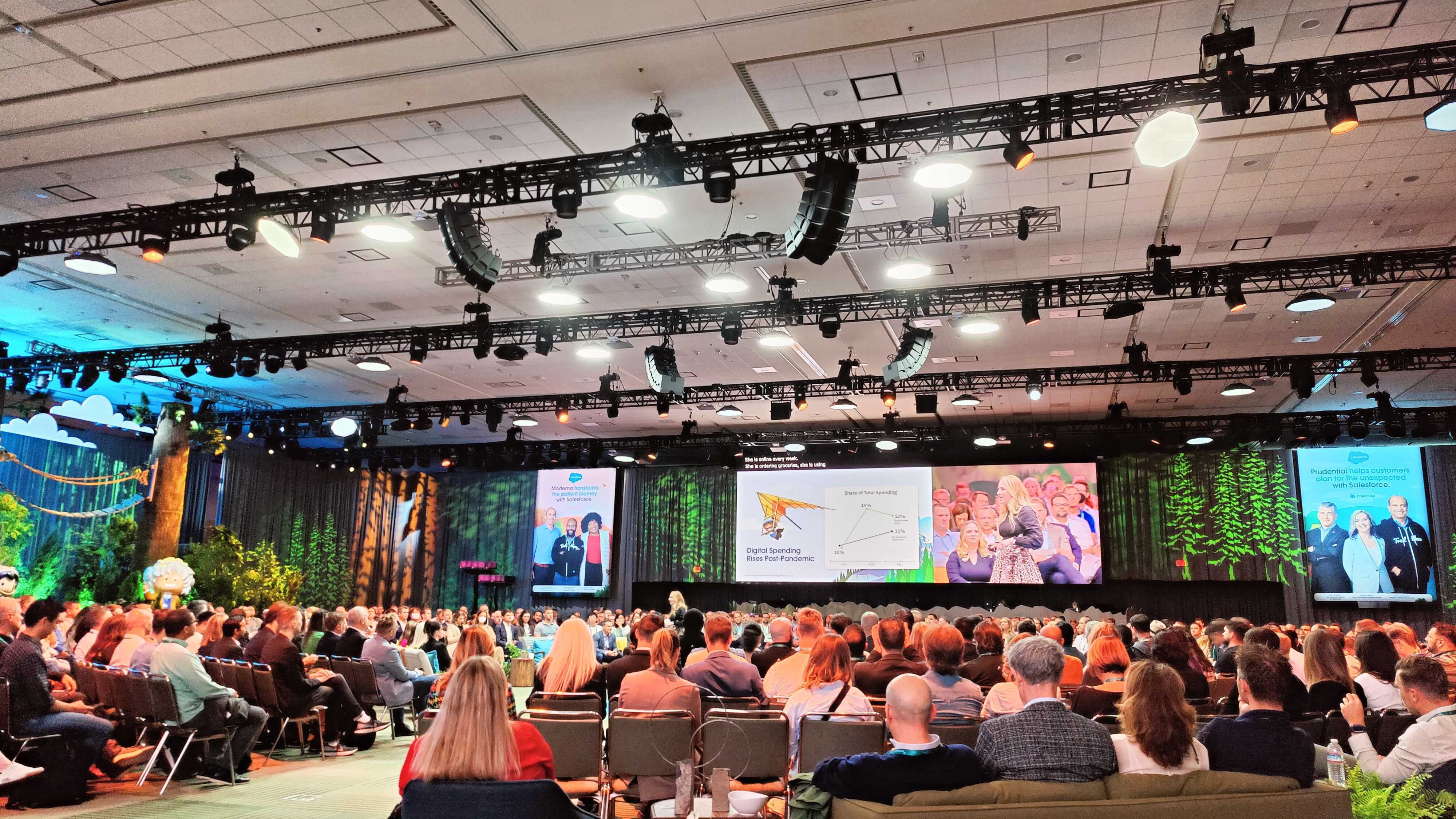 Thacker introduces Scott Gillespie, head of Commerce Cloud, to talk through what's new with the platform.
The headline announcement is Commerce Genie, the integration of Salesforce's new data unification service into Commerce Cloud. The goal is to give customer the ability to utilize real-time data to inform commerce strategy.
I'm guessing we'll be diving into the nitty-gritty later in the session.
ANNOUNCEMENTS: Commerce Marketplace, Digital Subscription App, Direct to Consumer App
Salesforce announces the general availability of its Digital Subscription App, designed to help businesses create recurring revenue streams, and its Direct to Consumer App.
Separately, the company teased its upcoming marketplace service, which will take the complexity out of launching new marketplace offerings for both b2c and b2b companies. Available some time next year, the new service should help customers to diversify their revenue streams.
Those were three quick-fire announcements with scant detail, but the marketplace offering in particular sounds like it could be a blessing for businesses investigating the opportunities associated with bringing third-party products into their online stores.
Salesforce Payments
New payment methods are also coming to Commerce Cloud stores, including Afterpay and Venmo.
Deploying these new methods will be as simple as toggling the options in the back end, Salesforce says.
We're not totally clear on this, but it sounds like (with the help of Salesforce Genie) different payment methods will be surfaced to different people, depending on previous interactions with that individual.
The keynote is coming to a close, but first, a little on automation.
Salesforce says it's making it easier to "pick and pack" from online stores. With a new store fulfilment app, associates can quickly identify orders that need to be actioned, helping to reduce the time it takes for buyers to receive their products.
A little break in proceedings now before the Net Zero keynote in roughly an hour's time.
To recap, Salesforce yesterday announced its very own carbon credits marketplace, the goal of which is to make the purchasing of offsets easier and more transparent.
Built atop Salesforce Commerce Cloud, the new marketplace connects buyers with a selection of pre-vetted carbon credit providers, whose projects have been audited by third-party ratings agencies.
Net Zero keynote
After a few laps of the Moscone Center hunting for the right theatre, we're in place for the net zero keynote, where we'll hear a little more from Salesforce about its plans to accelerate the drive towards net zero.
On stage is Suzanne DiBianca, EVP and Chief Impact Officer.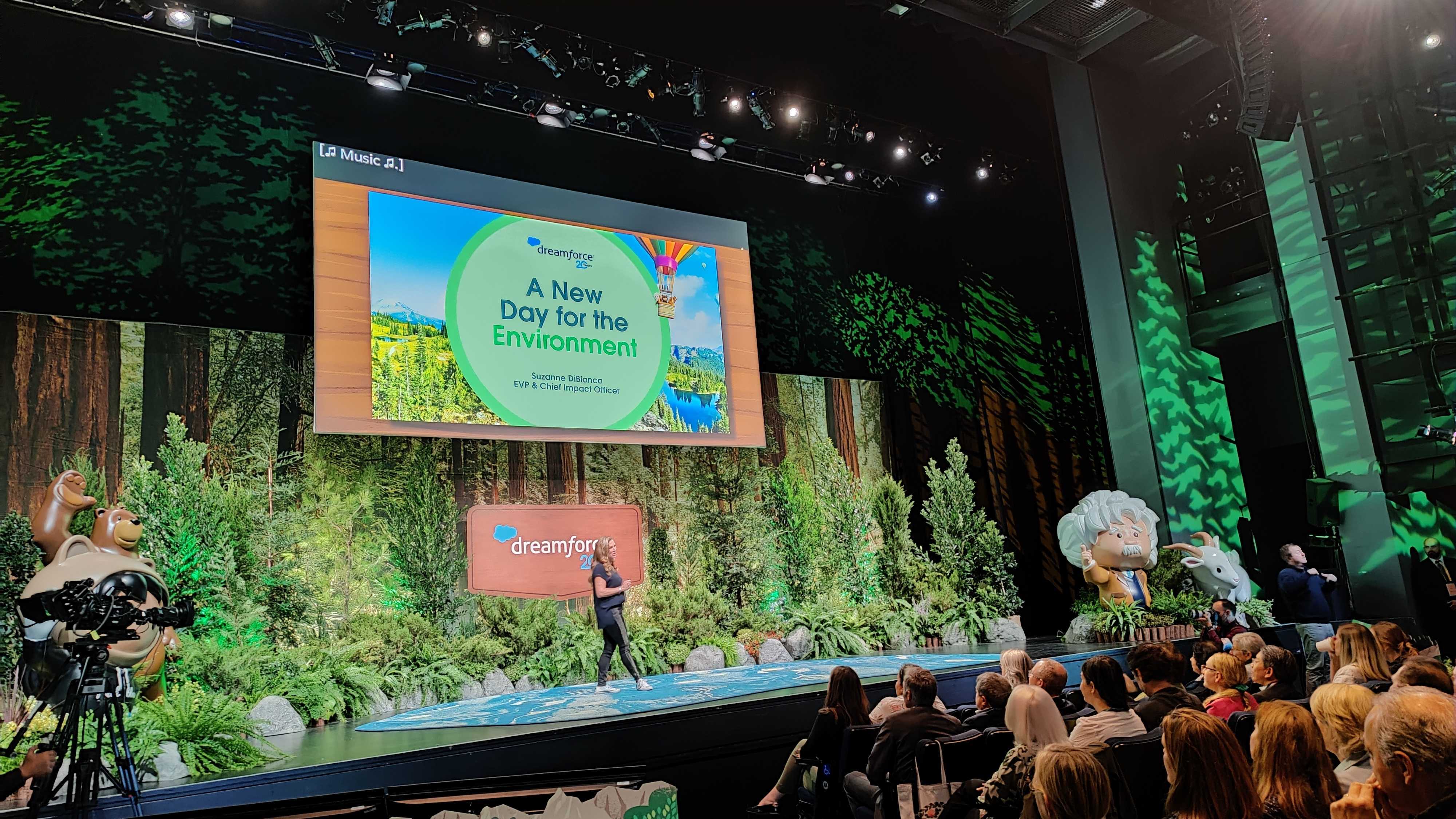 "Now is the opportunity to flatten the curve and then to bring it down," says DiBianca, in reference to the growing levels of carbon dioxide in the atmosphere.
She goes on to talk about the importance of both cutting emissions and creating new ways to sequester carbon, like tree-planting.
Salesforce itself is aiming to reduce its emissions by 50% by 2030 and is already running its real estate and data centers on renewable energy.
Ecopreneurs
Repeatedly, Salesforce has made reference to the concept of "ecopreneurs" during the show. The idea is to give talented people the tools they need to develop products that help businesses minimize their carbon footprint, without placing a tax on operations.
Alongside hurrying towards net zero and pursuing sequestration projects, supporting ecopreneurs will be a critical part of the Salesforce sustainability strategy. What specifically this might look like, presumably time will tell.
Net Zero Marketplace
DiBianca now touches on the company's carbon credits marketplace. She nods towards common concerns with carbon offsetting, around efficacy and fraud, but explains the company nonetheless thinks the practice will play an important role in the years ahead.
Marc Benioff on stage
Salesforce co-CEO Marc Benioff takes to the stage for a "fireside chat" with Jane Goodall, anthropologist and zoologist.
Goodall is perhaps most famous for being the first scientist to observe chimpanzees crafting tools from twigs, leaves and the like.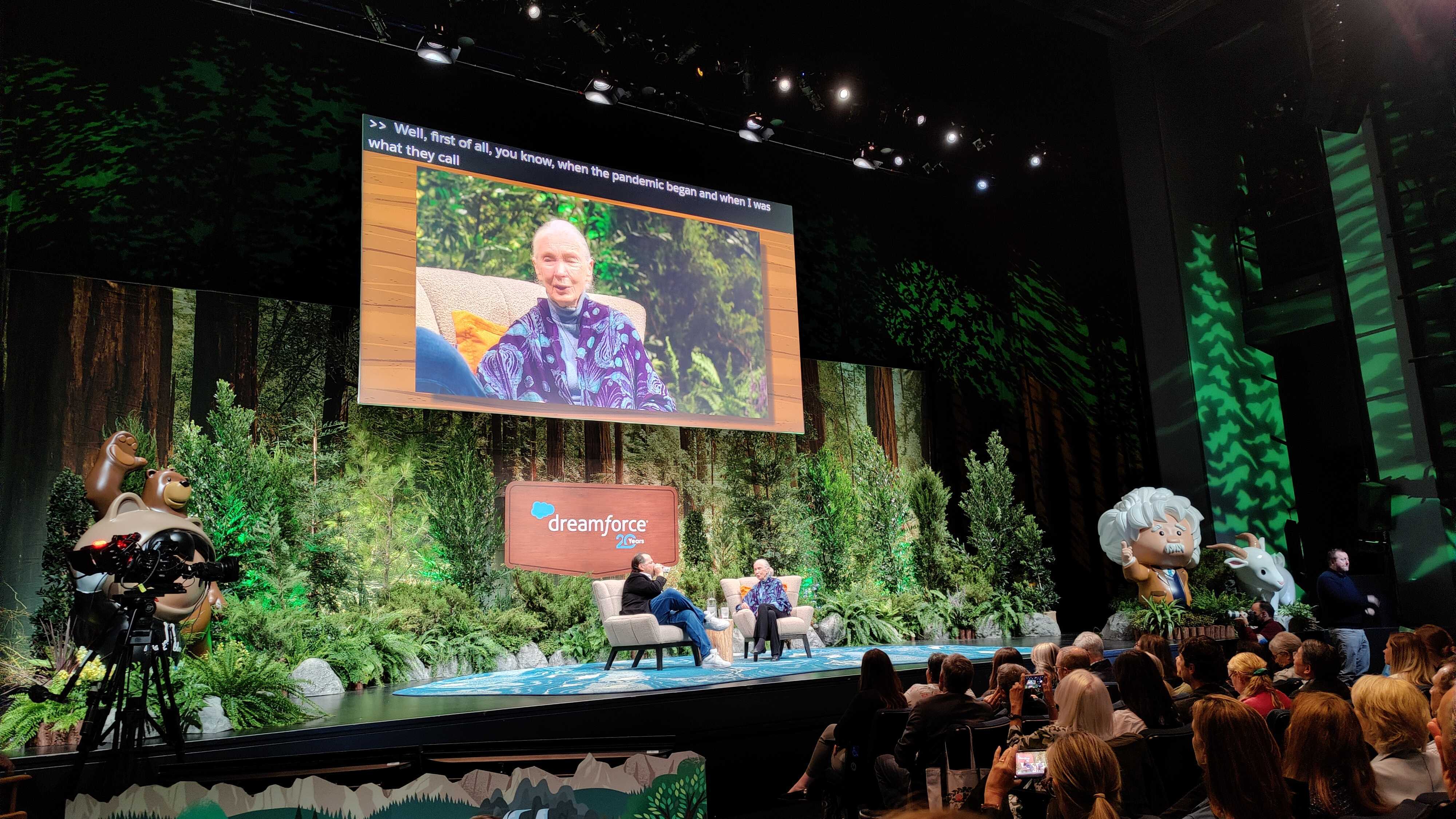 "Our species is at the start of a very long, very dark tunnel. At the other end is a bright star: hope," says Goodall, in reference to the long road towards repairing the damage to the environment.
"Every one of us has an impact on the planet every single day and we have to decide what we want that impact to be."
"We need more collaboration, more partnerships, more working together. At the moment, people aren't thinking holistically. For example, closing one coal mine may lead to an increase in local poverty, itself a driver of emissions."
Benioff asks whether Goodall is hopeful about the campaign to curtail the warming of the planet and what avenues she suggests individuals and businesses should pursue.
"People are beginning to understand what we need to do. Unfortunately, for most governments and corporations, profit comes first," she responds.
"That's why I have great hope for young people. If we can't learn to live in harmony with nature, we'll never live in peace. We need to find the will to act."
That's it for the keynotes today, but we'll be back a later with more on the WhatsApp partnership and comments from the heads of Salesforce Sales Cloud and Platform.
Source: techradar.com