Live blog: Twitter chaos – what's going on?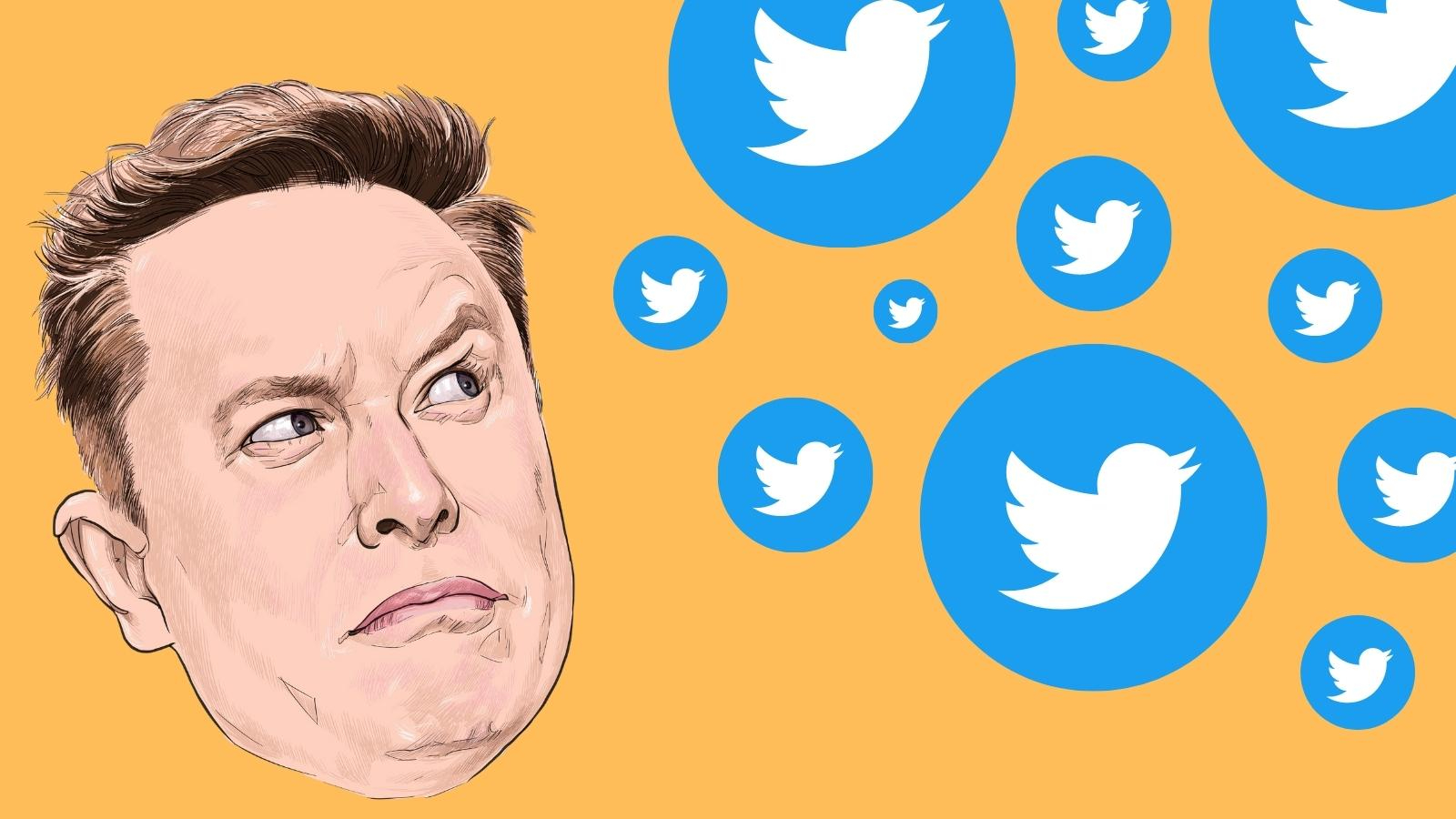 After a protracted process, in which the world's richest man tried to pull out numerous times, Elon Musk finally purchased Twitter on October 28 for $44 billion. It's been a wild and unpredictable ride ever since.
Anyone keeping up with Musk's on-again, off-again, and finally on-again Twitter purchase would be forgiven for thinking that with it being finalized that would be the end of the drama.
In fact, it was just the start. In the two weeks since Musk bought Twitter, there have been mass layoffs, high-profile departures, an exodus of users and advertisers, and features that have been dumped as quickly as they were added.
It's hard to keep up with it all, so we've fired up this live blog to keep you updated with what's happening with the social media network, and to try to figure out what's happening and what it means for Twitter users around the world.
Perhaps the most controversial thing to come from Musk's Twitter takeover has been the changes to how accounts are verified. 
Previously, if the verified account of a media outlet (such as TechRadar) or other organization published something, you would at least know that it came from an official source. The Blue Check also enabled Twitter users to tell the difference between the many celebrities on Twitter and users who were imitating them.
However, Musk implemented a change that would allow anyone to get verified for $8 a month.
This led to some people worrying that users could pretend to be official accounts and get easily verified, making it hard for people to tell which accounts were real – and which weren't. And that's exactly what happened.
Despite the concerns and complaints, Musk was initially dismissive.
By posting memes about people's complaints, it left many people feeling that he wasn't exactly taking the issue seriously.
However, as people predicted, verified accounts started popping up on Twitter, and while many of them were obviously parodies, because they had the 'Blue Tick', it became difficult to tell, especially with the more subtle accounts.
Unsurprisingly, the individuals and companies that were being parodied weren't too happy about this. 
Worryingly for Twitter, many brands started to announce that they would no longer advertise on the platform.
Musk himself fell victim to this, with countless fake accounts popping up claiming to be him – and with a Blue Tick to prove it. This seemed to be the final straw, as Musk then backtracked on some of the more lax elements of the new verification process.
Here's an example of how hard some of these fake accounts are to spot:
So, almost inevitably, it seems the Blue Tick verification process has been canned.
As the tweet above states, the chaos continues – hence why we've started this live blog. What is going on?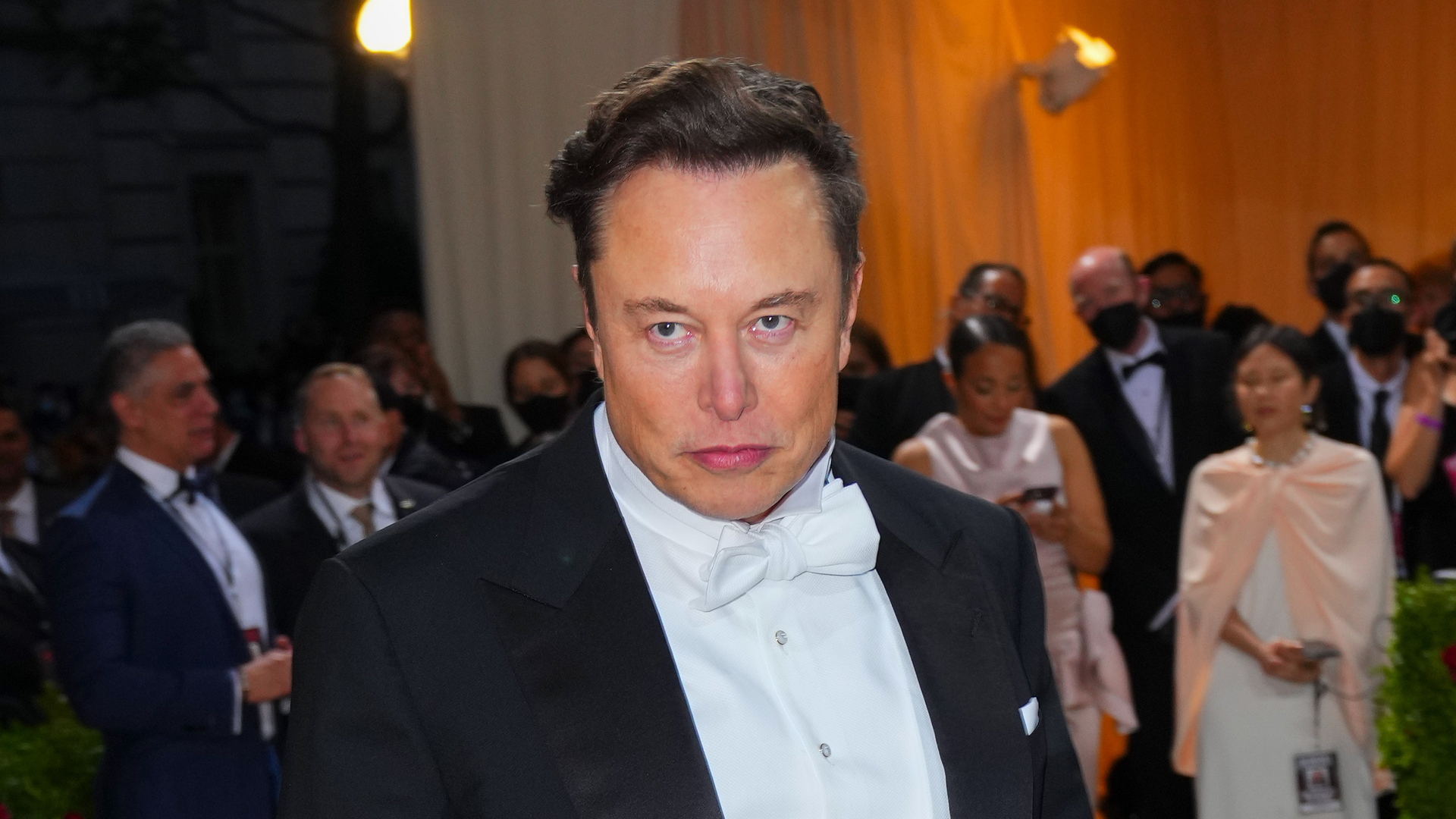 Let's recap:
On October 30, Elon Musk, CEO and Founder of Space X, CEO of Tesla, finally took charge of Twitter after a long-winded buyout of the platform.
In under a month, we've seen the verification process become irrelevant and confusing due to the subscription service, Twitter Blue being able to grant any user a blue tick, and there's also been a huge firing of staff.
On November 11, Twitter Blue was removed entirely, and there's been silence from Musk since.
Here's our US Editor-in-Chief Lance Ulanoff showing his very first tweet back in 2007.
As it includes a bagel, it's already a great tweet in my book. The next question for me is, could his final tweet include a bagel to round it off?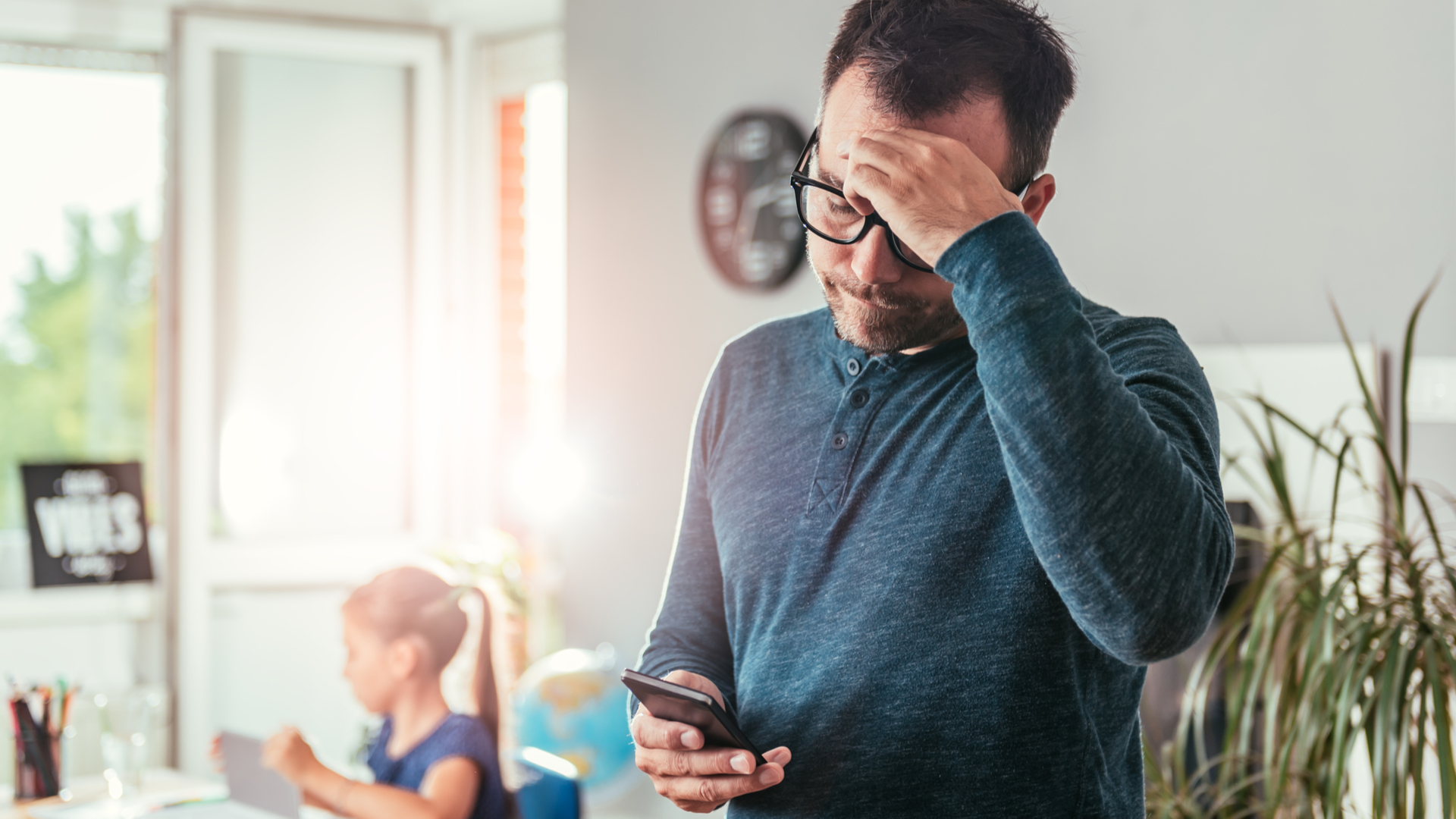 Let's be clear – there's not going to be a replacement for Twitter. Nothing really can be, but there are potential alternatives.
With this in mind, we've got three for you to consider.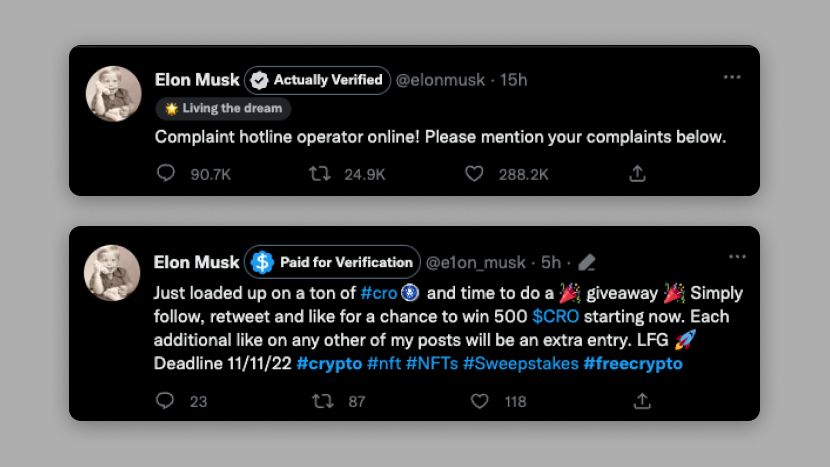 An interesting read by Hamish Hector here – there's a Chrome extension where it will tell you if a user has been verified with a blue tick, or if they've gained one by signing up to Twitter Blue when it was live.
So where do we stand so far?
Musk has yet to react to any development to Twitter today, which is surprising. The above is, at the time of posting this, his latest tweet.
However, we've noticed a small change with the ticks, where it's also blue when you're in dark mode on the site.
Our (fantastic) Computing writer Muskaan Saxena sent me this tweet, and it's a great analogy for how users are feeling on Twitter.
A mad iceberg in the shape of the Twitter bird is quite the image.
Another one that was sent to me from Muskaan, this tweet shows how broken the verification system under Twitter Blue was. One is the genuine Apple TV Plus account, another is a fake one.
Hopefully we'll see a reversal of this, as it's already confusing to tell which one is real or fake for many users.
Zoë Schiffer, writer at Platformer, tweeted the above that a message was posted in the Twitter Slack, that confirmed the end of Twitter Blue and paid blue ticks in order to stop the impersonations, but any existing subscriptions to the service will carry on as usual.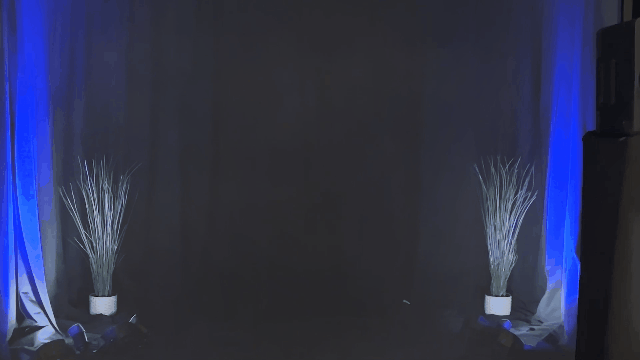 Our US Editor-In-Chief Lance Ulanoff sent us this which reads as though he's saying farewell to Twitter:
"I've met some of the coolest people on Twitter. I've interacted with my idols and icons and made true friends. Twitter has always worked the way my brain works – in bite-sized pieces. Honestly not sure how I'll maintain certain friendships and connections or where I'll post random thoughts that make me happy without it. Please, Microsoft, buy Twitter."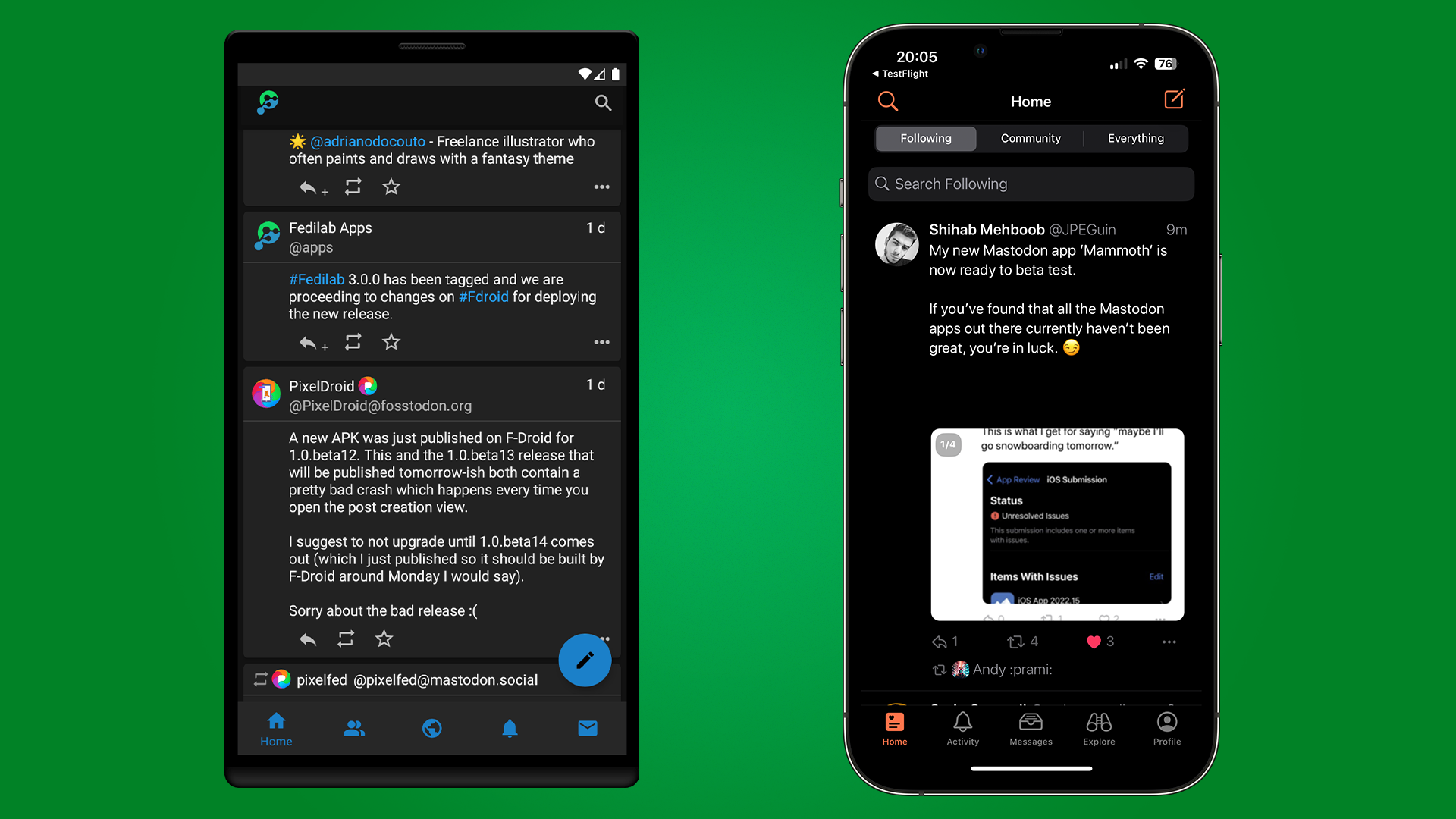 If you've heard of Mastodon this week, you're not alone. Luckily, I've been trying it out lately and it's a great alternative. There are a couple of apps you can use right now on iOS and Android if you've already signed up to Mastodon as well.
Just to add to the chaos, Musk has now tweeted this from the Twitter HQ. While we don't ever suggest reading too much into tweets, especially from someone as mercurial as Musk, it does perhaps give us a glimpse into the current mindset of the remaining Twitter employees…
By tweeting and highlighting this, it seems that Musk is aware, though what he thinks of it is a mystery, as always.
I was thinking back to when I first used Twitter on my iPhone, and it was indeed Tweetie, which was bought by the company, and then turned into the app you use today.
The pull-to-refresh gesture is now a standard on many apps, such as Apple's Safari and Mail apps.
Here's a reply from Musk an hour ago, where he's enthusiastic of how Twitter Blue is going so far.
Which makes us wonder – has he gotten the memo?
What's a journalist?
Lance Ulanoff hopping in here:
For Chief Twit Elon Musk, so much of the Blue Check verification mess boils down to Citizen Journalism. 
Musk wants everyone on Twitter to deliver the news (nothing has stopped them up to now). However, the unlevel playing field of Blue Check haves and have-nots has created, as Musk sees it, an imbalance. With the meaning and value of Blue checks reduced to the price of an expensive cup of coffee (one per month), it means anyone can be verified and, if they report news on Twitter, have the same visibility.
Musk Tweeted Friday afternoon, "As Twitter pursues the goal of elevating citizen journalism, media elite will try everything to stop that from happening."
In Musk's eyes, professional journalists are the "media elite" and we're blocking his everyone is a journalist dream.
As this tech reporter told Musk on Twitter, though, the issue is not citizen journalists, it's that the entire Blue Check system is no longer tied to identity, quality, or any semblance of truth. Without that, no one, including his citizen journalists, can be trusted.
Unchecking
Despite the controversy surrounding the new Blue Check process and the ability to become a Twitter Blue member suddenly disappearing from the platform, many people have already opted to pay $8 for their own Blue Check.
If, however, you're not satisfied, you can, according to Twitter user @Dash, get a quick refund on your $8 subscription charge through Apple.
This isn't surprising since it's easy to unsubscribe to almost any service you've paid for through Apple's App Store.
What @Dash claims, though, is that after your refund, you still get to keep the "tick" (Blue Check) for 30 days. That may or may not be so, though. While it might take some time for Apple to process the cancellation and hand it off to Twitter, it seems unlikely that the Blue Check would hang around for long.
If there's anyone out there who did have Blue Check buyer's remorse, canceled, and still has the tick, let us know.
This system is a joke
Over at The Washington Post, tech journalist Geoffrey Fowler, with the permission of a sitting Senator and a comedian, created two fake "verified" Blue Check Twitter accounts in minutes.
Massachusetts Senator Edward J. Markey and comedian Blaire Erskine both agree to let Fowler create the fake accounts in their names.
As Fowler writes:
"Twitter has said accounts that impersonate people are not allowed and face suspension when they're discovered. It booted comedian Kathy Griffin after she changed her Twitter screen name to Elon Musk. But there's very little about Twitter's new paid service that stops you from verifying a fake account. As of the time I published this column, its systems hadn't detected these were not authentic accounts and they remained online."
What does this prove? That there is no verification in this "verification." Elon Musk has created a broken system (one since hidden) and that has already been gamed by others to more devastating effect. 
Someone created a fake Ely Lilly And Co "verified" Twitter account and then tweeted that insulin was now free. While it may have been coincidental. the real drug company's stock did take a dive.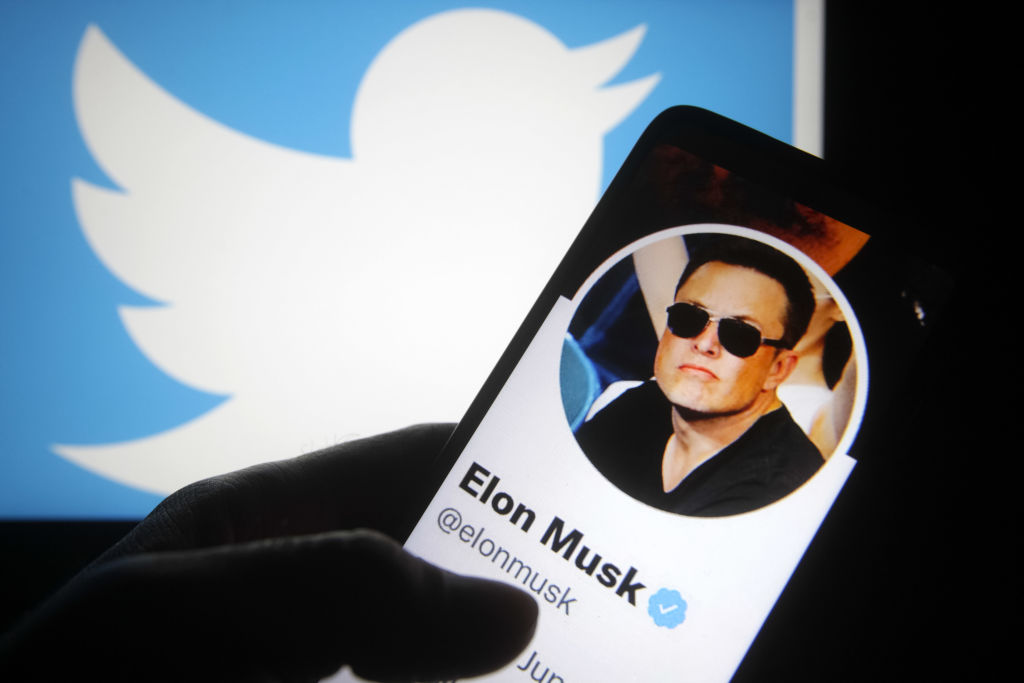 Twitter Blues
While Twitter Blue signups are currently on pause, we might finally have some insight into how well (or not) the new program is proceeding.
According to a report in Mashable, which got some Twitter Blue signup numbers from app-tracking firm Sensor Tower, Twitter Blue signups generated $488,000, which is, at $8 a pop, 61,000 subscribers. 
Let's just say that's not quite a blue wave. It's not terrible, but Twitter has hundreds of millions of daily active users and only a fraction of them are legacy verified. We should have seen millions of people signing up for Twitter Blue, right?
If 91% of Twitter's revenue is generated from ads (roughly $5 billion in 2021), Twitter Blue has an incredibly long way to go before it can support 50% of Twitter's overall revenue.
As of this moment, though, there is no Twitter Blue signup, and there probably won't be until Musk and Twitter can figure out how to get people to sign up without causing significant verification and identity issues.
Source: techradar.com