Today's Wordle answer #278 (with hints) Thursday March 24

The weekend is in sight now, we're just two Wordle's away from Saturday. You have started to measure your week out in Wordle puzzle's too, right? It's not just us?
Hopefully you're finding that this week's solutions are more satisfying than last weeks. MOVIE and CATER have given way to THEIR and PURGE. Personally, SLOSH doesn't sit right with us, but that's just because it makes us think of overly full stomachs. Whatever the case this week feels better than the difficulty of last week's. You may find today's Wordle answer a bit of a challenge and we'll get into why Wordle #277 stands out.
As ever, if you're looking to put you're looking to make a strong start, we recommend using our best starting words for Wordle guide (or even our how to cheat at Wordle guide).
If you just need a bit of help, you've come to the right place, we've some hints to point you in the direction of the solution, and the straight-up answer, too, should you need it.
Read on for some full hints and insight to tackle puzzle #278. 
Wordle March 24 hint
First up, the riddle:
A part of you that can also be padlocked
Not good enough? How about these then?
There are no repeated letters
There's is only one vowel
It takes the form CONSONANT, CONSONANT, VOWEL, CONSONANT, CONSONANT.
Today's Wordle answer #278
You may have found today's Wordle challenging, particularly as it only has one vowel. As we aim to reveal as many vowels as we can with our starting letter and then find the correct placement for them in the early guesses, having just one to work with makes things harder. Going with ADIEU would have only revealed the E and you'd still have to have worked to find out where it sat.
If you still just want the solution then let us not waste any time: today's wordle answer for March 24 is CHEST.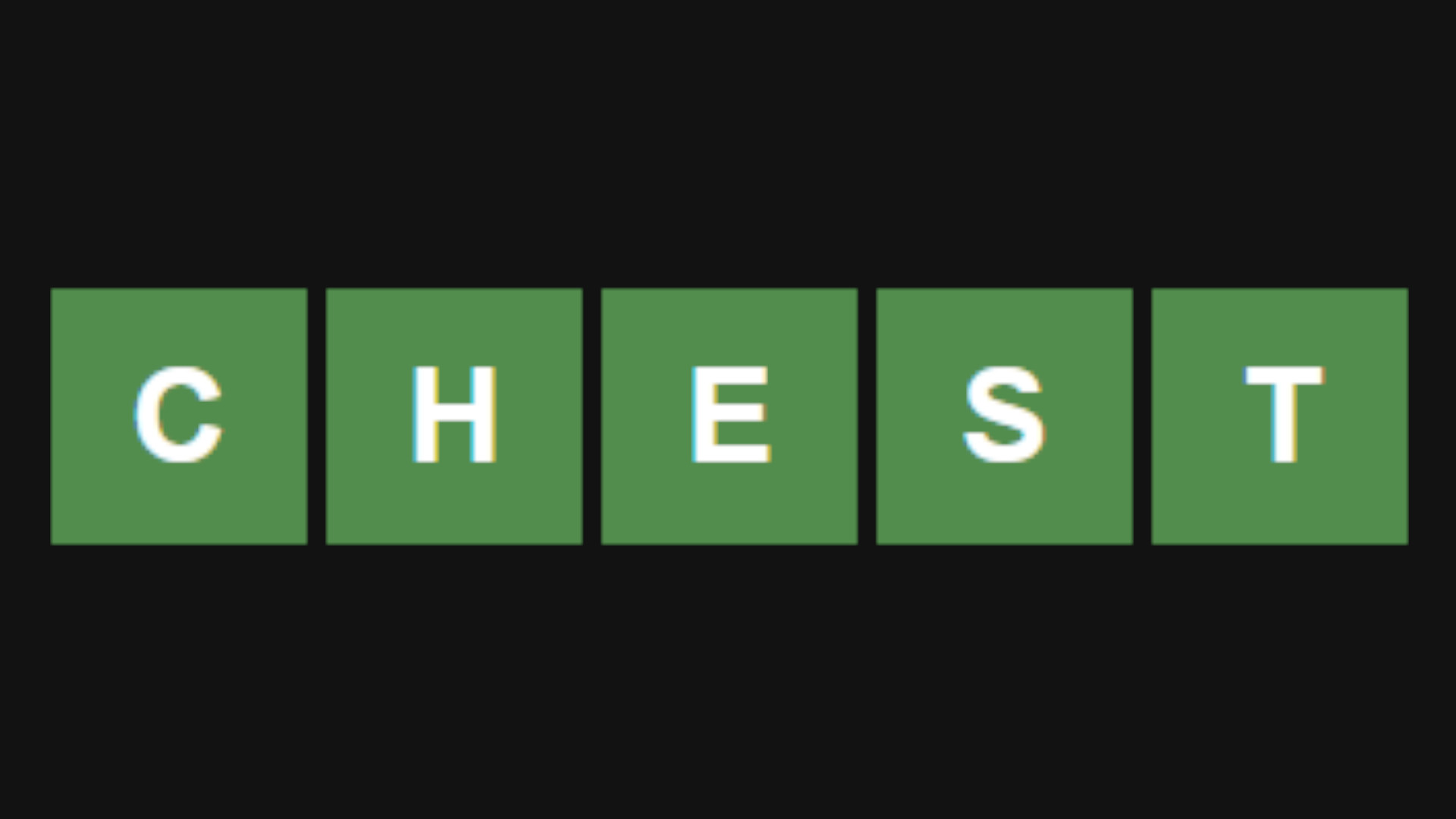 Today's Wordle alternative
Naturally, one Wordle isn't enough for you, you're a Wordle connoisseur in search of more of the good stuff. 'One more dram for the Wordler,' you say, slamming your hand down on the bar in the abstract word game bar. We hear you, and would like to suggest you try one of our fine Wordle alternatives.
This is what we're using for our hit of Wordle today…
Heardle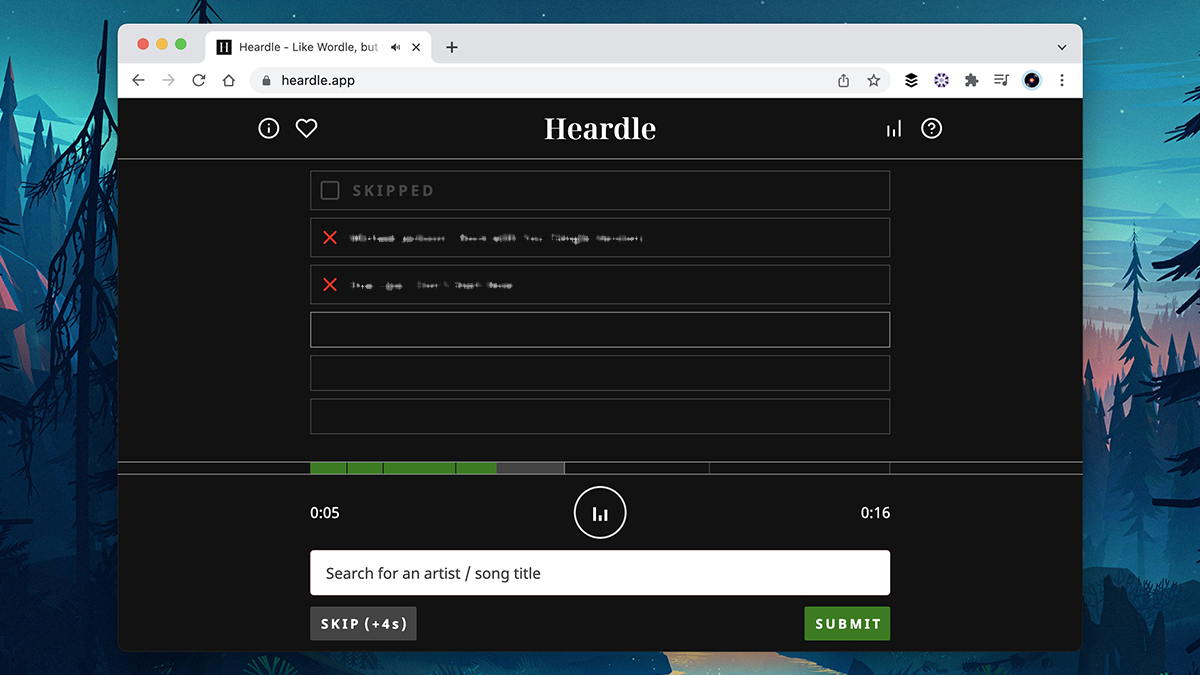 Heardle is reminiscent of the music round in a quiz. You hear the opening notes of a song and from there have to guess what it is. If you can't get it in one, no worry, you can click a button and hear a little more of the song, then a little more, and a little more. Your aim, of course, is to get the right song in as few guesses as possible.
If you're looking for something of the same light detective work thrill of Wordle, but with less focus on letters and words, Heardle is for you. 
Today's answer is a particular treat if you grew up in the '90s.
Source: techradar.com